DND DRIVE - Dodging and shooting course Lacrosse
DND- DRIVEN
Dodging and Shooting Course
Space is limited (12 players)
6 = 1 and 1/2 hour sessions
This 6 week course over will provide curriculum to increase players overall ability to create offense. Our design is part to whole on shooting technique- dodges - and footwork. By the end of each session, players will have the ability to perform a variety of dodges, using a variety of footwork and finishes. This makes for a more effective dodger to ignite their offenses.
Training is required on the athletes own time.
***Reinforces learning and teaches players how to train on their own.***
6 consecutive weeks- Sunday Mornings (between 9-12)
September 21st - Oct 26th= $325
Our curriculum is designed to enable athletes to perform:
- Proper shooting technique with both hands
- various types of dodges
- Dodging footwork - creating space
- Finishing in tight
- Goal setting and team building
-Athletes are required to build on their technique through designed training 3 times per week at 20-30 min minutes per session.
- This allows in season athletes to get an edge for the spring without interfering in their respective sport.
- This is a non-contact program and focuses on dodging and shooting- not live.
- All 6 Classes will take place at Westrock (Nanuet NY) - Centrally located indoor facility near all major highways
*This is not a beginner class!*
No Refunds - No Prorate
Thank you,
Dip N Dunk Staff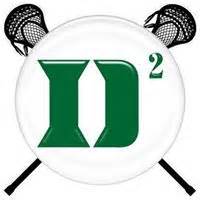 Use the form below to filter by sport, season, day(s) and/or location; or scroll to view all programs.
---
Individual Fees

Regular

$325.00